Following a year of record growth, the sustainable investment platform Net Purpose has announced that it has successfully raised £10 million in a Series A round of funding, which was led by ETF Partners. The round signifies a shift away from ESG Ratings and toward a high-quality fact-base of a company's social and environmental performance in the realm of sustainable investing. Today, close to $50 billion in sustainable funds are powered by Net Purpose's unique fact base, which is the only independent one available on the market.
By the year 2025, all investors will be provided with a comprehensive overview of the company's ability to maintain its sustainability, which will be accomplished through the use of funds raised in the Series A Round.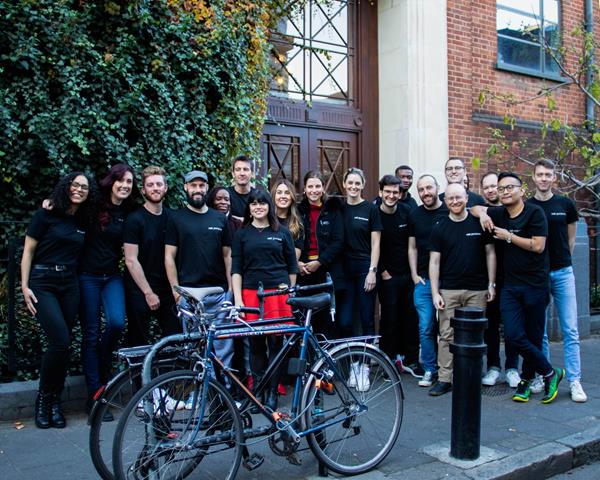 Fresh capitalists M-Tech Capital and Exceptional Ventures joined the round, and existing investors such as Jim O'Neill, who was formerly the Chair of Goldman Sachs Asset Management, Kevin Gould, who was a co-founder of IHS Markit, the Louis Family, Illuminate Financial, and Revent increased their commitment to both Net Purpose and to the mission of empowering sustainable decisions on an enormous scale.
A data-driven model for sustainable investing
The shift toward investing in ways that are good for the environment is the biggest change that capitalism has ever gone through anywhere in the world. According to the United Nations Principles for Responsible Investment, there is a commitment of 120 trillion dollars to invest in a sustainable manner, and the allocations are growing at a rate of 22 percent each year. In addition, the allocations are growing in a manner that is responsible for the environment.
When it comes to evaluating the performance of their portfolio in relation to climate change and other sustainable goals, investors continue to face a significant challenge. The market for such information is currently valued at $33 billion, which stands in stark contrast to the abundance of financial data that investors can draw upon to optimize their financial return. Investors in today's market rely on a combination of reported and estimated data in addition to ESG ratings, which frequently measure financial risk rather than social and environmental return. This is because ESG ratings measure financial risk more accurately than estimated data does.
Net Purpose has compiled a fact base of social and environmental performance that is suitable for investment and meets the standards of quality and transparency that investors have come to expect from financial data. This fact base is suitable for investment and meets the standards of quality and transparency that investors have come to expect from financial data. The company provides data on a wide range of different aspects of sustainability, including the climate, water, waste, gender, financial inclusion, healthcare, and other aspects of social issues. In addition, the company provides coverage for all of the major investment indices and companies. The platform is driven by a combination of artificial intelligence and human intelligence. This has enabled Net Purpose to achieve the highest quality data available on the market and mobilize a crowd of next-generation analysts to ensure that the platform evolves and is in compliance with sustainability standards. Moreover, Net Purpose has been able to do so because of the combination of artificial intelligence and human intelligence that drives the platform.
The goal of Net Purpose's mission is to streamline the impact measurement process for all types of investors. Since its launch in 2019, the company has seen significant traction with some of the most sophisticated investors in the world. As a result, the company is now working to assist investors in the mobilization of billions more for sustainable investing. After only two years in business, Net Purpose was recognized as the Runner Up, ESG Data Provider of the Year in 2022. The company placed higher than MSCI, Preqin, Factset, and Moody's.
According to Sam Duncan, founder and chief executive officer of Net Purpose, "in the race to achieve climate and other sustainable goals, the sophistication of sustainable and impact investing is rapidly advancing." In addition to the financial return, investors are demanding information regarding the social and environmental performance of the funds in which they have invested. We are honored to provide our services to some of the most sophisticated investors in the world, and we are proud to provide investors with data that can be relied on and is completely open.
According to Tomer Strikovsky, a Partner at ETF Partners, "We are great believers in the power of data to drive meaningful change." [Citation needed] Investors now have the ability to drive the shift in capital allocation into impact and climate-friendly assets by utilizing the datasets that are available through Net Purpose. Net Purpose has created the dataset with the highest quality available on the market, and it is a pioneer in a variety of new and increasingly pressing topics. We are excited about the journey that lies in store for us."
Lord Jim O'Neill, an investor in Net Purpose and a former chair of the asset management division of Goldman Sachs, was quoted as saying, "Capitalism is changing on a global scale. The new way forward for businesses and investors all over the world is investing for profit while also pursuing a social or environmental mission. In order to make this moment significant, we need a method to quantify purpose, and we also need to establish a global source of facts that investors can trust and understand.
According to Ashby Monk, a member of the board for Net Purpose and the executive director of the Stanford Research Initiative on Long Term Investing, "All investors need real data on the outcomes of their investment portfolios in order to make sound decisions regarding their long-term investments." The void that Net Purpose is filling in this industry is essential, and we couldn't be more thrilled about moving into this next phase.